We bring cars back to life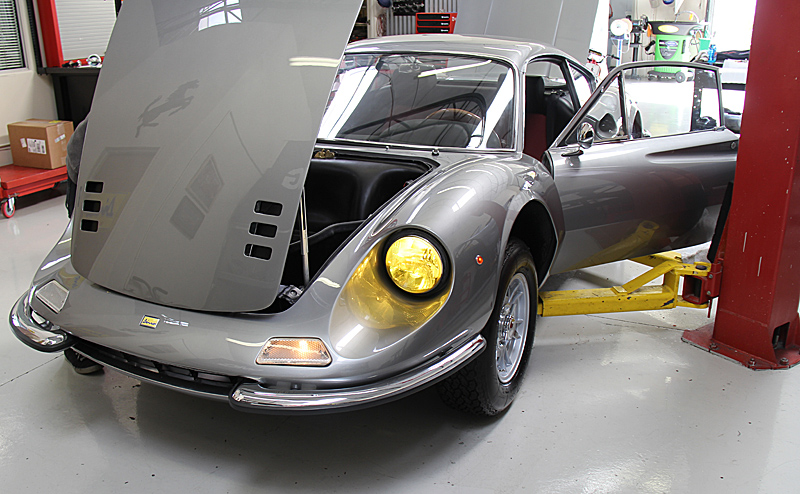 Signs of Life
My 206 is showing it's first signs of life!!
Dino 206 GT #0136 On The Ground
All the suspension is on including brakes and brake lines.  Wheels are on and it's on the ground.  All thats left is some interior work and motor.  It will be ready for Bella Italia!
Back from the Paint Shop!
The Houston Dino left Brad's shop and was delivered to my shop today. From the looks of Brads smile I think he was pretty happy with results. I was planning on keeping this car as my driver, but then I found the Euro Spyder with flares (one of thirteen produced) and instead I'll be restoring … Continue reading "Back from the Paint Shop!"
Reassembly
I've been busy with reassembly of the 206.  By looking at the pictures you will see the many differences between a 206 and a 246.  The 206 was the first 152 Dinos all aluminum with a 2 liter motor. Enjoy the pics,

Base Coat "Grigio Notte"
Base coat on and clear goes on with 24 hours.